The Third, Annual, Real-Life Heroines Holiday Gift Guide (2023 Deals!)
We are here for the third annual Real-Life Heroine's gift guide! (here's our first year). I hope that you'll find something here to make gift shopping fun and easy this year.
We have quite a few different options — from gifts for just you, to gifts for travel, fun, and peace for all the people on your list.
So, let's get to shopping! What would the heroines in your life (that includes you!) want to receive?
Be-YOU-tiful
LONDONTOWN Illuminating Nail Concealer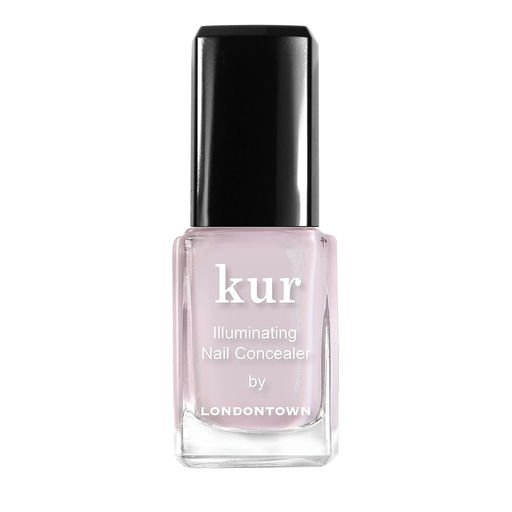 You know I'm always advising, do some little something for yourself - everyday. Well, here's something to try. Who doesn't need "optical brighteners?"
Infused with optical brighteners, this polish transcends mere color, neutralizing discoloration and enhancing the natural perfection of your nails. Its sheer, adaptable shade resonates with all skin tones, gently erasing imperfections and drying swiftly.
Eberjey Women's Gisele Long PJ Set
I own a pair and I've given them as gifts. They are so soft - a real treat.
This pajama set is a luxurious addition to the Eberjey Gisele Collection, crafted from incredibly soft stretch jersey fabric with an elegant solid design and contrasting piping details, complete with a rounded notched collar for a sophisticated touch.
Betsey Johnson Women's Evil Eye Linear Earrings
I don't really believe in people giving us the Evil Eye. I just think these are quite fun.
These linear earrings showcase a captivating blend of elements, including mystical evil eye coins, a green cabochon heart, pink stone hearts, evil eye beads adorned with haloed crystal stones, and a Hamsa motif. Crafted in gold-tone metal, they fasten with a post back closure for easy wearing.
Sunday Riley C.E.O. Glow Vitamin C & Turmeric Face Oil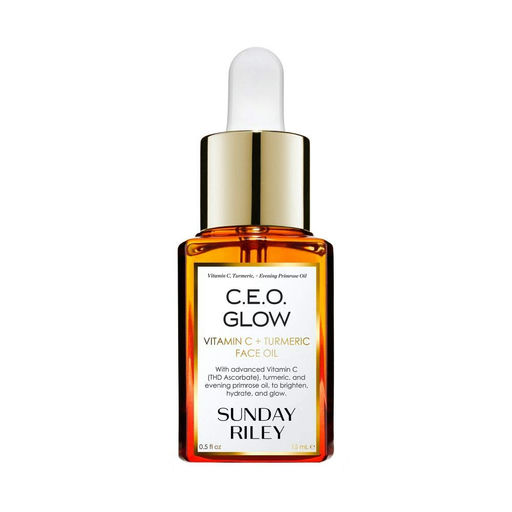 My granddaughter, who knows every face product under the sun, loves this oil.
Experience the rejuvenating effects of C.E.O. Glow face oil, enriched with pure Vitamin C and soothing turmeric. This cold-pressed formula delivers nourishing extracts to your skin, promoting a radiant, hydrated, and youthful complexion while addressing dark spots and providing antioxidant benefits.
Dr. Martens Women's Adrian Slip-On Loafer
These are much easier to wear than the boots (my opinion, only) - and just as cool.
The Adrian loafer, the inaugural Docs shoe inspired by subcultures, emerged in the 1970s, blending mod-inspired style with the renowned durability of Dr. Martens. Crafted from Crazy Horse heavyweight leather, it boasts a rugged, worn-in appearance from the very beginning, and its construction features Goodyear-welted lines heat-sealed at 700˚C, reinforced with the brand's signature welt stitch for added strength.
See All The Places
Travel Journal
I know a lot of you like to document your travels. This is a real find for you travel journalers.
A keepsake travel diary, specially created for people who love to travel! Capture all of your favorite adventures and special moments in one book to look back on for years to come.
Personalized Travel Jewelry Box
Usually I just throw everything into a pouch and everything gets tangled together. This would really help!
Effortlessly organize and transport your jewelry with this personalized travel jewelry case, designed to keep your precious pieces safe and accessible while on the move. Say goodbye to the hassle of searching for scattered jewelry and the worry of losing your belongings during your travels.
Chandelli Designer Travel Toiletry Bag With Hook
Yet another necessary accessory for traveling.
Stay chic while traveling using a toiletry bag with gold accents & well-crafted handle. Transparent clear pockets are very useful for easy visibility. Great idea for travel gifts!
Mini Fold-Up Travel Backpack
I love that this can be folded and put away - and it's so light!
This fashionable mini backpack is a versatile and compact travel companion, perfect for both everyday use and trips. It's ultra-lightweight, foldable, and made from durable nylon with reinforced shoulder straps, offering practicality without bulk.
Crossbody Cell Phone Bag
I think I'm finally done lugging my huge bag around, I'm planning on getting one of these.
This crossbody phone purse is crafted from high-quality synthetic leather, offering both durability and a stylish appearance. With ample space, credit card slots, and three zipper pockets, it's a practical and fashionable choice for outdoor activities.
For the Fun of It
Tabletop Indoor Smore's Maker
Can't you just see this at your next family gathering? I know I'm gifting my niece and her family with one.
Discover the joy of making s'mores in just one minute with this electric, flameless heater, a safe and convenient alternative to traditional fire pits. Its unique hazelnut-shaped design, which doubles as a storage box, makes it a versatile and portable addition to any gathering, allowing you to create campfire memories indoors at family dinners or holiday events with ease and safety.
Colored Coupe Glasses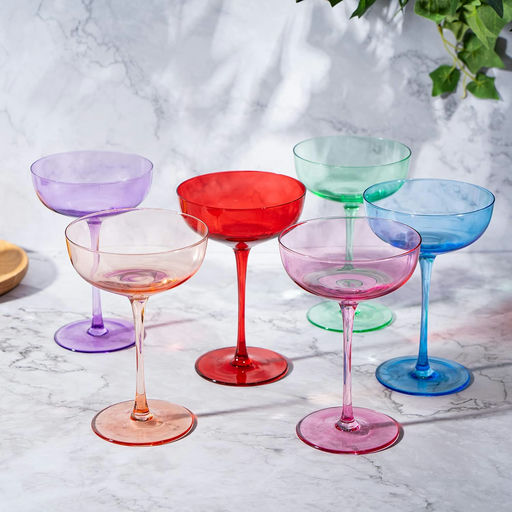 I love the colors and I never have the right glasses when my neighbor brings over her special lemon drop martinis. Now I will!
Immerse your gatherings in elegance with this set of six hand-blown, Italian-style coupe glasses, each a vibrant testament to artisanal craftsmanship and heritage. Perfect for any occasion, these multi-colored glasses infuse sophistication and a sacred touch to your table, elevating your serving experience for cocktails, champagne, or Martinis.
Smores Sticks
Well, you know why you need these...around the kitchen table or outside over the campfire.
Enhance your outdoor roasting experiences with these durable, stainless steel forks, featuring secure-grip wooden handles and kid-friendly, color-coded tips. Their retractable design and accompanying heat-resistant pouch make for easy storage and cleaning, perfect for creating memorable s'mores moments with family and friends.
Pickleball Paddles
In full transparency, I don't play. But! I have several friends who do. I bet you do, too.
This paddle, with its classic design, promotes a balanced and healthy approach to physical activity, suitable for players engaging in both singles and doubles play. Its ergonomic features, including a vibration-reducing polypropylene honeycomb core and an extended handle for a comfortable two-handed grip, support joint health and minimize strain, making it a smart choice for maintaining fitness and well-being through sport.
KODAK Step Wireless Mobile Photo Mini Color Printer
Just think, you could print out your top five photos - or ten - and be like "old school" and put them in a little album to show people. Or you could spend an hour trying to find that favorite photo on your phone. Experience the magic of capturing and materializing moments with the Kodak step printer, a bridge between the digital and the tangible, connecting to your iOS or Android device via Bluetooth or NFC. Embrace the art of memory-keeping with its Zink technology, which produces high-quality, moisture-resistant prints, complemented by the creative possibilities offered through the Kodak App's editing suite.
Sacred Sanctuary
Mindfulness 'Breathing Owl'
Even if you only use this for five to ten minutes a day, it will help.
This tool is a beacon of serenity, guiding you through mindful breathing practices that reduce stress, enhance focus, and elevate productivity. With its gentle assistance, you'll find a path to deep, restorative sleep, nurturing your overall health and spiritual well-being. Rainlax is not just a device; it's your companion in the quest for a balanced, mindful life.
You Are a Heroine: A Retelling of the Hero's Journey
Yes, shameless self-promotion but I wrote this book to help you believe in you.
My book is a transformative guide that empowers women to harness their inner strength and overcome life's challenges. Blending personal development strategies with inspiring tales of heroism, it offers a compelling roadmap for self-discovery and empowerment.
Bluecorn 100% Pure Beeswax Taper Candles
There is something special about real beeswax candles. I love them.
Enjoy the elegant aesthetic of tall taper candles without the worry of toxic waxes with these 100% pure beeswax candle sticks, known for their clean-burning qualities. These tapers have exceptionally long burn times, lasting one hour for each inch of their length, thanks to our meticulous wick filtration process.
Luna Sundara Authentic Peru Pottery Palo Santo Stick Holder and Incense Holder
Whenever you're feeling stressed or want a way to ease into your meditation, these Palo Santo incense sticks will light the way. And they smell heavenly.
Handcrafted in Chulucanas, Peru, this ceramic incense holder features a unique Peruvian pottery design, comes with 5 Palo Santo sticks and a storage pouch, and can be used for various purposes like incense burning, smudging, and more. Its high-quality materials and unique design make it both a decorative and practical addition to your space, with slight variations due to its handmade nature, offering an authentic and meaningful experience.
One Line A Day: A Five-Year Memory Book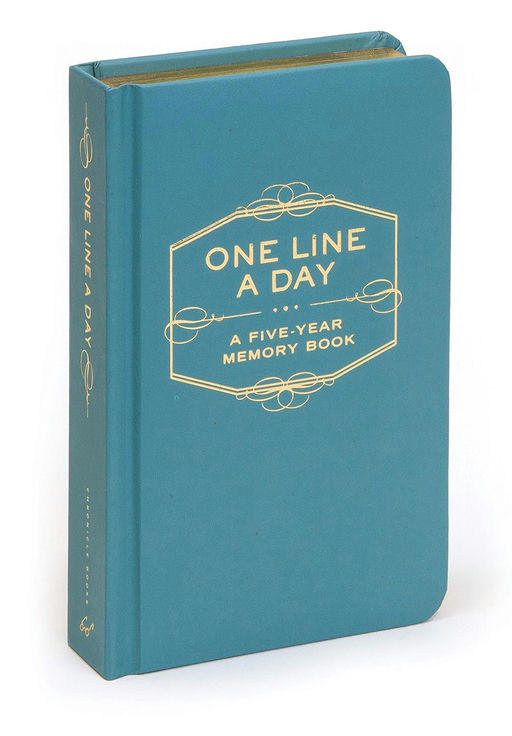 Many of us don't have time for more than one line but want to keep some kind of record. Here's the minimalist's way to journal.
The bestselling One Line a Day journal series, with over 2.5 million copies sold, offers a simple way to track life's ups and downs day by day. This journal provides a five-year diary format, making it easy to jot down daily thoughts and memories, making it suitable for both beginners and experienced journalers.
Self Care Matters
BodyRestore Shower Steamers
Aromotherapy at its best - mingling with water in a hot shower. Ahhh!
Soothe your spirit and release the day's burdens with these shower steamers, crafted from natural essential oils. As they dissolve in the shower, they create a sanctuary of relaxation, enveloping you in an atmosphere of deep, meditative calm.
Roll On Essential Oil Set
I'm really into the smells and scents this holiday season. These are great, easy and not messy - as oils can be!
Embrace the essence of nature's healing with the UpNature set of four roll-on essential oils: Lavender, Peppermint, Sweet Orange, and Tea Tree. These portable, easy-to-use elixirs offer a holistic approach to wellbeing, from deepening your rest and relaxation to nurturing your skin's health.
Stress Less & Self Care Cards
Another way to remind yourself that it is so very important to care for you...so you can care for others (which I know you do!)
Embrace tranquility with the Self Care Deck, a collection of 52 mindfulness and relaxation exercises developed by therapists and yogis for stress management and anxiety relief. These powerful, easy-to-learn techniques are designed to integrate seamlessly into daily life, from work to yoga, offering a path to serenity in any setting.
Lavender & Flaxseed Sinus Pillow
Can I just say, this is so relaxing and feels so good. Highly recommended.
Find spiritual solace with this aromatherapy heating pack, blending lavender and chamomile for a soothing, mindful experience. This natural eye compress, enriched with Flax seeds, offers a serene retreat for your eyes, easing fatigue and promoting inner peace.
Self-Care Weekly Tracker Pad
Do you have a hard time (like all of us) putting yourself first. (Yes, I said first. The oxygen mask goes on your first.) Here's a way to keep track. What gets measured, gets done, remember.
Create consistency in your self-care journey with this user-friendly pad, designed to simplify your wellness goals into achievable steps, while also allowing space for your personal touch. Just take a deep breath, grab your crystal-infused water, and begin your journey towards holistic well-being.
Home of Harmony
7 Chakra Crystal Tree
Who on your gift list needs a reminder that they need a place in their home to call a sanctuary?
Welcome tranquility and balance into your life with this exquisite gemstone tree. Crafted with meticulous attention to detail, each branch of this crystal tree is adorned with vibrant stones, symbolizing growth, protection, and prosperity, making it an ideal centerpiece for your sacred space.
Tabletop Water Fountain
Another great way to create a sanctuary - the sound of running water.
This elegant fountain, with its gentle waterfall and soft illumination, creates a serene oasis, offering a peaceful retreat and a harmonious atmosphere in your home or sacred space.
AeroGarden Harvest with Gourmet Herb Seed Pod Kit
Grow things all year round. Grow plants indoors and give them the environment they need. Mine would be filled with herbs.
Experience the harmony of nature within your sacred space with the AeroGarden Harvest, a spiritual conduit to nurturing life. This hydroponic sanctuary allows you to cultivate up to six plants, be they nourishing vegetables, healing herbs, or soul-enriching flowers, in a soil-free, water-based environment.
MPOWERD Luci Solar String Lights: Rechargeable via Solar and USB, Power Bank for Mobile Charging
I love lights and these are great because they're solar-powered. And you can take them camping!
Experience the calming glow of this versatile lighting solution, designed to enhance the tranquility of your spiritual space. With a detachable, rechargeable cord offering three soothing brightness modes, it provides continuous illumination to create a serene ambiance, while also serving as a power source for your mobile devices.
Kikkerland Solar Powered Rainbow Maker with Single Crystal
I have given this wonderful rainbow maker to my grandchildren and this is the year I get one for me! My mother always said that rainbows mean good luck. What a great gift to have as we start 2024.
Embrace the ethereal beauty of light with the Rainbow Magic, a solar-powered device that scatters ever-shifting rainbow patterns, infusing your space with a magical and dynamic aura. As it rotates, refracting sunlight in a dance of colors, it creates a mesmerizing spectacle that uplifts and inspires the soul.
2023 Holiday Gift Guide
I hope this helps you as we move into one of the busiest times of the year for women. There are some incredible gift ideas for both you and your loved ones this year. Need some more gifts? Check out my 2022 holiday gift guide for more inspiration! Happy Holidays, Heroines!